Mar 2009 Newsletter
Permanent change in our email addresses
Announcing a new principal (John Kratz) of The Vision Group.
Announcing participation in the Business to Business Forum in Duluth, Minnesota.
Tips on selling in today's economic climate.
Planned topics and future areas coming to you throughout 2009.
Introducing a new member to the Vision Group

Ken Jondahl and I are very excited about having John Kratz join our organization. Please take a moment to review John's biography on the Leadership page of our web site, and his areas of expertise.
John is an instructor of Marketing at the University of Minnesota, The Labovitz School of Business and Economics, where he teaches fundamentals of Selling, Business-to-Business Marketing and Advertising and Marketing Communications.
We are pleased to have John join the organization. His experience and perspective as an academician has been tempered with 'real life' work he carries out which both students and corporations regionally and nationally.
His involvement with The Vision Group will include working with our clients, and helping our curriculum remain relevant to current marketing and sales research yet be a 'best practices' sales and marketing methodology for 'real life' implementations.

John Kratz and Ken Jondahl of The Vision Group will be leading a seminar at the Duluth Business-to-Business Expo in Duluth, Minnesota on March 18, 2009.
The seminar is titled Smart Selling in Tough Times. John and Ken will be discussing time tested methods that don't work during economic downturns, and exploring techniques and tactics that have been proven to be useful during tough economic times.
If you are in the area please stop in at this exposition in Duluth, Minnesota. Link to the show Duluth Business-to-Business Expo!
We will providing this presentation on The Vision Group web site after the conference.
Tips and Thoughts for Selling in
Today's Economic Climate
Selling in a Downturn, (Focus on the Bottlenecks to Sales Growth)by the McKinsey & Company organization. This study/marketing practices document gives us valuable information about selling and marketing in a downturn.
It was written in 2002 and reviews both what occurred during a downturn and the results of taking certain actions during that downturn.
In summary their work indicates there are four High-Impact Levers that may help us during a downturn:
Increase your bid participation rate:
In existing accounts prospect in other divisions, departments for new opportunities.



Ensure that you hold client meetings to 'discover/explore' needs that may be met by additional products and services you offer.



Ensure that you are communicating with your existing customers about existing products as well as new or additional products and services.



Ensure that you focus on new clients that are in your 'sweet spot' both as a company and your background and expertise.

Increase the number of discussions that become firm proposals:
When finding new opportunities ensure that you take the time to discover buyer needs, reasons that may keep them from achieving those needs, and explore HOW your products and services may help. During this discussion attempt to help buyers see VALUE in potential uses of your products and services.


Ensure that you bring the right internal resources of your company into these discovery meetings to determine requirements of the buyers.

Conduct more sophisticated contract negotiation planning:
As we have discussed in our negotiating workshops, buyers/clients are more comfortable negotiating than we are, since they buy every day. We should prepare our negotiating stands and 'give/gets' in advance of a negotiation.



Ensure that there has been VALUE documented in either a letter(s) written during the discovery phase of an opportunity or more extensive Value/Cost Justification exercise with your prospect. Value provides us with an understanding that price isn't the only negotiating point. It helps the buyer/client understand that delay in making a decision will cost the organization money.



If you are a manager working with sales personnel, assist them in planning negotiating encounters or sessions. The McKinsey report indicates that in some industries/environments having a deal maker role.



Remember, the prospect/client doesn't need to get a specific price in many cases. They need to feel they are getting the best deal.



Attend a negotiating workshop to help sales personnel and managers in how to prepare for getting the best price.
Focus Sales Resources:
All of the areas above are critical in good times and in downturns. We at the Vision Group work with our clients in developing and 'implementing' best practices that work when times are good, and we are confident these same practices will work today.
Take some time to review the McKinsey document as you think about how to make a difference during these economic times.
Each month, I will be providing tips and tactics that may be of benefit to your selling and marketing efforts. The key to us is providing timely and effective information as we see markets change and economic conditions vary.
Future Newsletters from The Vision Group
In subsequent editions of this newsletter I will focus on the following key skills of selling and marketing.
The Vision Group Sales Process

Successfully executing the Process Steps in a sell cycle

Selling Skills - Which skills are needed when?

Marketing message tools and when they should be used!

Sales Process Deliverables - How do I know the prospect and I are on the same page?

Milestones & Probabilities of a sale - How do I know where the prospect is during the sell cycle and when are they ready to buy?
Marketing skills
Preparing messages for Discovery conversations that help buyers conclude I may be their best solution.

Establishing business value for your solutions with prospects early in a sell cycle.

Determining your company's market positioning so you are asking sales personnel to go where the GOLD is.

Preparation of your company's "Core Marketing Messages" and using a "Rifle Shot" approach.
As always, if you would like to discuss the current selling or marketing situation you are in, please contact me at any time.

Feel free to forward this e-mail to any associates that you feel could benefit from this information.
Good Selling,
The Vision Group
100 Parkers Lake Rd.
Wayzata, MN 55391
(952)-475-1475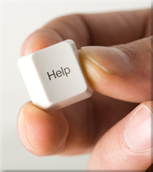 The Vision Group helps small & medium sized organizations optimize one of their most expensive business assets:
Sales representatives


Managers of Sales & Marketing

Professional Services


Support personnel


Product management


Marketing personnel