Aug/Sept 2009 Newsletter
Narrated Introduction to changes in the Newsletter
Narrated Voice Over Article on - "How Individuals Meet Their Buying Needs"
Presentation made at the Duluth, Mn. "Center for Economic Development" titled - "Aligning Sales & Marketing"
Talking Narration introducing some changes
in the newsletter.

Please take a moment to listen to the mp3 file below. It briefly discusses some new ideas we are going to try over the next several months.
How Individual Buyers Meet Their Needs


(Narrated Article on YouTube)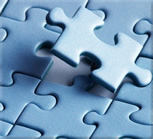 This month we have elected to try using a narrated article rather than a written article. We are very
interested in your feedback on this approach.
The video runs for ~6 minutes and we are hopeful you will have the time to listen to it. Please feel free to add your comments to the presentation on YouTube. We will use this capability in the future, You may want to subscribe to The Vision Group Channel while listening to this recent article.
Aligning Sales & Marketing
By John Kratz & Ken Jondahl
In July 2009 John Kratz and Ken Jondahl
presented to an audience at the "Center for Economic Development". The presentation was entitled "Aligning Sales & Marketing".
Please feel free to download this presentation for your review and use. We will continue with articles such as this one throughout the remainder of 2009.
Future Newsletters from The Vision Group
New Services from The Vision Group.

Services from other organizations.

Tips & Tactics for sales and marketing.

Surveys to help us be more effective for YOU.
As always, if you would like to discuss the current selling or marketing situation you are in, please contact us at any time.

Feel free to forward this e-mail to any associates that you feel could benefit from this information.
Good Selling,
The Vision Group
100 Parkers Lake Rd.
Wayzata, MN 55391
(952)-475-1475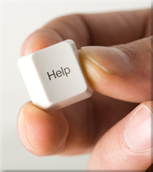 The Vision Group helps small & medium sized organizations optimize one of their most expensive business assets:
Sales representatives


Managers of Sales & Marketing

Professional Services


Support personnel


Product management


Marketing personnel